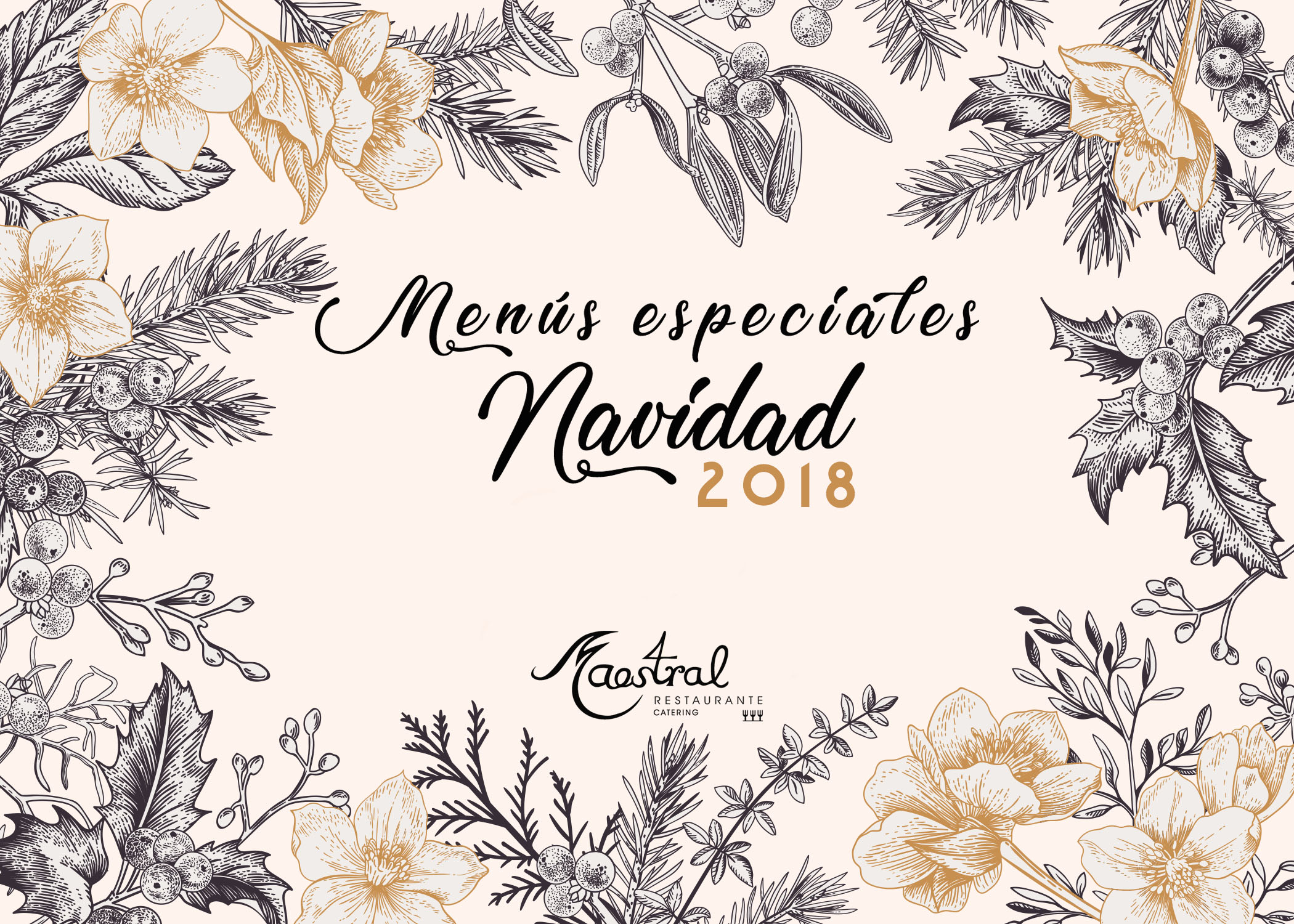 At Maestral, we want to make every event you celebrate with us unique and unforgettable which is why we are working to make this Christmas season perfect.
There are only a few weeks left before December is here and it is time to celebrate the Christmas season; a season full of events with friends, coworkers and family where the main focus is on the food. Maestral would like to accompany you throughout all of your most important celebrations. This is why we have created our special 2018 Christmas menus, which you are sure to love. An exquisite selection of dishes created for these special days to be shared around a table with good company.
Not only do we offer a variety of different menus, we also offer several different atmospheres. Choose between celebrating your event in an unrivalled setting such as Maestral, a restaurant in a comfortable villa in the heart of Vistahermosa, with the tranquility of unique surroundings and the elegance that sets its dining rooms and private rooms apart from the rest. We also offer special Christmas menus at Finca Maestraldedie located on Denia Avenue, only 5 minutes from the center of Alicante, in a historic setting that will make your event unlike any other.
A unique gastronomic offering and two lovely places to savor Christmas in every way.
Without a doubt, the Maestral Group is the best choice to begin this magical season and enjoy unique moments surrounded by our closest friends and family.
Take a look at our special menus by downloading the file by clicking on the following links:
For more information or reservations call (+34) 965 262 585 or email us at maestral@maestral.es. Don't wait a minute longer and welcome the Christmas season with the Maestral Group!