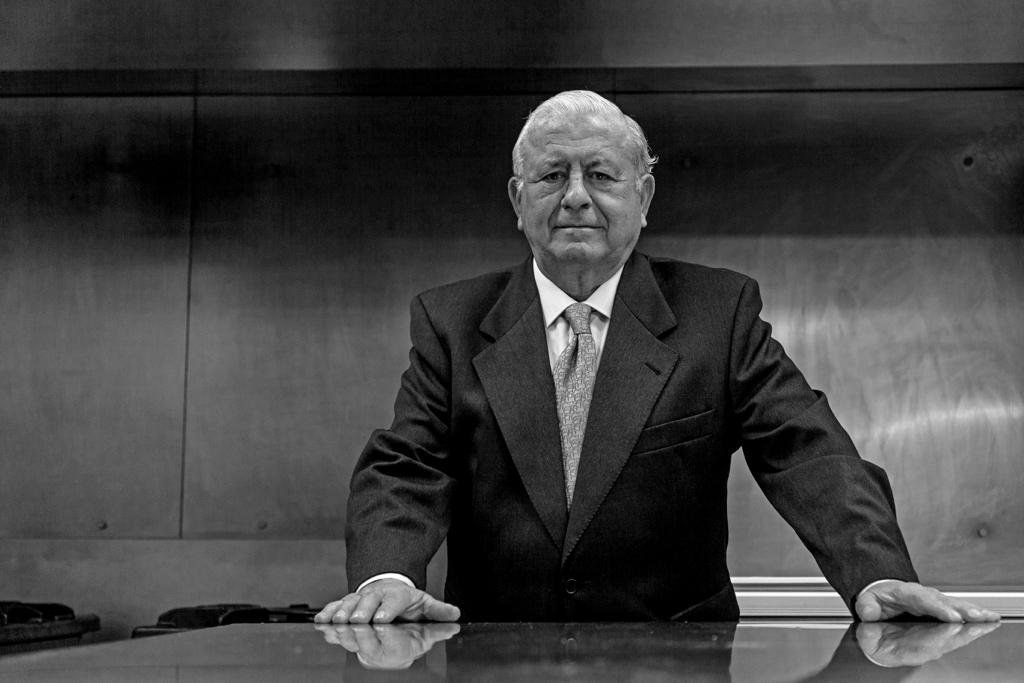 José Manuel Varó, father of Alicante's nouvelle cuisine and winner of the first Michelin stars to be awarded in Alicante, aspires to receive the Eleuterio Maisonnave Award this year, an award granted by the University of Alicante each year to acknowledge the civic and cultural career of a person, and Varó contributed to modernize gastronomy in the province of Alicante.

Varó was awarded Michelin stars during his years at Maestral and has become a gastronomic icon. Maestral joins this initiative, and to support his candidacy, all you need to do is fill out this simple form:
The Career of José Manuel Varó
An excellent chef known far and wide throughout the Valencian Community. Varó started his professional career when he was fourteen years old and, since then he has remained actively involved in the gastronomic sector. He began to forge his successful career at Restaurante El Delfín, converting it into a temple of gastronomy in the province of Alicante. He positioned the restaurant located on Alicante's renowned Explanada on the national culinary panorama. However, El Delfín closed for remodeling for a two-year period and Varó took advantage of this time to travel to Grenoble and learn the secrets of Nouvelle Cuisine.
He got his reward upon his return in 1977, when he went back to the kitchen of El Delfín and achieved a Michelin Star for the most emblematic restaurant in Alicante at the time. It was also the first Star awarded in the province. His innovation to traditional regional cuisine, by adapting it to international standards, has established him as one of the fathers of nouvelle cuisine in Alicante.
After El Delfín was sold, Varó opened El Maestral on Virgen del Remedio Street. It was small establishment with barely capacity for twelve tables that rapidly achieved success. Forced to expand, the restaurant was moved to a villa in Vistahermosa. Together with his colleagues Jesús Muñoz and Paco Ramón, he inaugurated the new Maestral where he achieved his second Michelin Star. With this star Varó achieved the category of master of gastronomy, in the style of the great head chefs of the most famous restaurants worldwide, with many of his customers coming from all over Europe to savor his dishes.
José Manuel Varó is a national icon of regional gastronomy from Alicante with recipes that range from the most traditional dishes to the most innovative creations, lest we forget his excellent rice dishes. Since the 80's and up until his retirement 9 years ago, Varó was considered to be one of the 10 best chefs in Spain. More than sufficient merit to justify his receiving an award for his career and contribution to the gastronomy of Alicante.